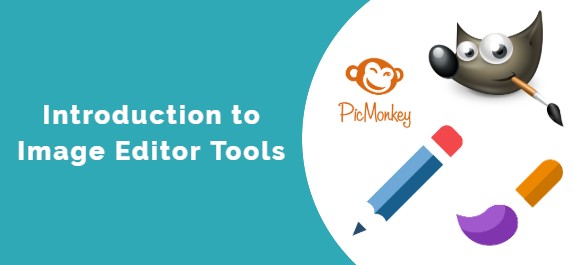 Introduction to Image Editor Tools
Lessons
Image Editor Advance Tab

In this video tutorial will be demonstrating on how to use the advanced settings tab in the image editor of your wordpress post and page editor, it would be best if your post and pages are optimized or in the right size for the pixels of your image.

Gimp Introduction

Here in this video tutorial, it introduces an image editing tool which is similar to photoshop that we can use to make changes to our post images.

Gimp Tour

Here in this video tutorial, we will learn more about Gimp work area and how to use it. So once you finished downloading the Gimp program and installed it on your computer the next thing you will do is to open it and you will see some new windows will pop out on to your monitor.

Gimp Add ScriptsFu

So in this video tutorial will show you on how to add scripts. First is you need to download and install the Gimp program on your computer.

PicMonkey YT Channel Art

Youtube channel art is a banner at the top of your Youtube channel.

Gimp Add Gradient to Text

In this video tutorial, we will learn how to add a gradient color to text. First is, of course, you have to download and then install a Gimp program tool to your computer.

Gimp Glowing Text

Sometimes, additional effects and fancies on a website or post can attract readers, subscribers, and visitors.

Gimp Raised Text

On this video, we will walk you through the steps involved using the free image editor and creator called Gimp to create a text effect where the text looks like its popping out of the background image.

Paint.net Introduction

Introducing Paint.net, one of the free image and photo editing program exclusively for windows computer. Sorry for the Mac users out there.

Paint.net Tour

Paint.net is one of the powerful free image and photo editing program exclusively for windows computer.

Paint.net Add Plugins

Paint.net has an active and growing community that not only provides help when needed but constantly crafting new plugins and add even more functionality to this already cool tool.

Paint.net Text Effects

Paint.net is a free editor for images and text. It is 100% malware or virus free.

PicMonkey Editor

PicMonkey is a web-based editor or online photo editor, it can be access to a browser.

PicMonkey Collage

PicMonkey collage can help you create an awesome collage in just a few minutes.